Raiders Secure a 4A State Soccer Title in a Dream-Like Fashion
This past Friday, history was made as the 2019-2020 boys varsity soccer team captured their 8th state title with a 4-3 final over Mariner High School in an exhilarating comeback win.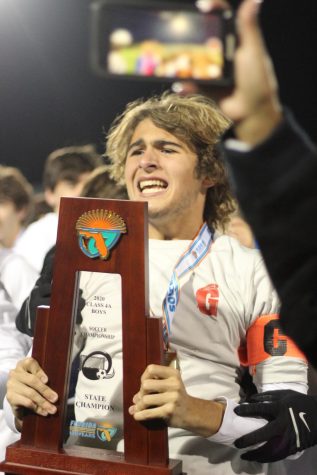 Starting off the season, 1-7, doubt of completing a winning season filled the minds of everyone but the Raiders. Many thought it was going to be a regular, subpar team but the Raiders "put their head down" and worked towards a vision that they only saw themselves. 
"All the 6 a.m. practices we endured before the season and during the season kept us motivated because we knew we didn't go through all of that just to be an average team. And when that final whistle blew, I knew that all the hard work we've put in was worth it in the end," said sophomore Jack Epstein.
After a 4-0 win against Miami Country Day, the tables turned and a new Raiders soccer team was born. This new, electrifying team went 14-0-4 to conclude the season with a state championship under their belt. With close wins against Bishop Moore (4-3), American Heritage (1-1) and North Broward Prep (3-2) in the postseason the Raiders proved their resilience in the face of adversity and how much they really wanted that state championship ring. 
The Tritons drew blood first and scored two times in the first half to the Raider's zero, but the Raiders kept their heads up and remained focused through halftime. What was said during that halftime period remains a mystery, but it definitely ignited a fire in the players as they scored three goals from senior Sebastian Paz with two and senior Max Clivio with one in the second half to the Triton's one, which resulted in there being an overtime when the teams were tied at 3-3.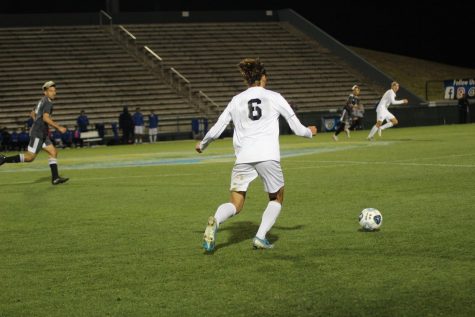 The first overtime kept fans on the edge of their seats the entire ten minutes, but neither team managed to score, which increased the level of anxiety of everyone watching. In the second overtime, senior Jaime Perez-Bedmar, scored in the final minutes, which allowed the Raiders to pull away and stall the clock. The Raiders stalled the last minutes successfully and the entire team rushed the field in celebration of their new state championship. 
"From the start of the game, I was confident that we were going to be state champions and there's nothing anyone could have told me that would have not made me believe. Even when we were down 2 goals I knew it was written that we were the winners of this game," stated senior Sebastian Paz.