Seniors say goodbye to high school with sendoff celebration
Hang on for a minute...we're trying to find some more stories you might like.
The class of 2019 came together on May 3 to celebrate their time at Gulliver during the annual senior sendoff. This year, the volunteer and the parent teacher association mothers picked a beach theme and decorated the blue dungeon for the seniors.
"We donated the pens for the yearbook, we decorated the gym and put all the decorations together, and getting everything together for the kids was definitely my favorite part. Seeing their reaction when they entered the gym was worth the work," said student mother and PTA member Lourdes Cueto.
The seniors arrived during fifth period and were met with a DJ, a donut wall from Dunkin Donuts, and CrepeMaker.
The decorations included sofas and a tiki hut where seniors could sit and reminisce with friends about the past, as well as huge beach balls adorned the gym and a photo booth to touch up the nostalgia.
"It's been a rollercoaster these past four years, and now that it's over its bittersweet because I have to leave my friends but I get to start a new part of my life " Said senior Louisa Ribadeneira.
Aside from getting together and enjoying the moment with friends, students received their yearbooks early alongside an autograph booklet. After working on the yearbook for the whole year, the yearbook staff was gracious that people were finally taking a look at the final product.
"After working on it for months, you build up to the moment, and when it's finally here, its great," said senior Yearbook staff member Ignacio Izquierdo Diaz.
Towards the end of the party, the class of 2019 came together to watch the senior slideshow which included pictures from the students time at school, ranging from their first day to their senior year. Many students were in tears due to them reminiscing about their time in high school.
About the Contributors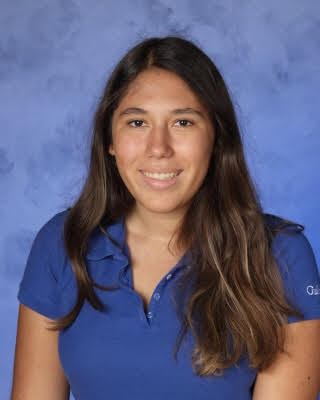 Marina Soares, Writer
I'm Marina, this is my first year on the staff, and I really love journalism because it allows me to be able share with the world what I'm passionate about.