Helping the future by looking into the past with thrift shopping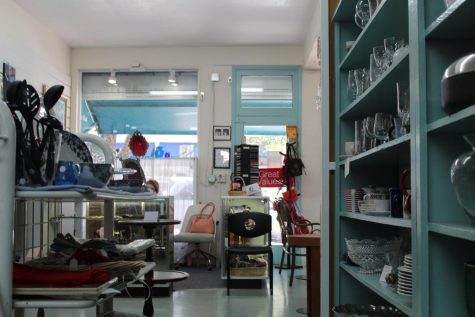 On average, one person will throw away around 80 pounds of used clothing, and 95 percent of it could be recycled. Over the years, thrift stores such as Goodwill and Salvation Army have gained popularity for having unique, retro clothes, yet there is also an environmental factor.
   "The problems are mainly synthetic fabrics because they don't decompose as fast as materials such as cotton and silk." said biology teacher Ms. Odife. 
   Sustainable fashion is known as a method of reducing waste by taking old or outdated items of clothing and reinventing them as new and unique.  
   Crop tops, chokers, bell bottom jeans, and boyfriend jeans are sported every day by celebrities and fashion icons around the US. Stores such as Forever 21 and ASOS sport a retro style that has been coming back into fashion. Yet while these stores are popular, the mass production used in production is causing a lot of clothes to be wasted. 
   "By 2015, the global apparel industry is expected to produce more than 400 billion square meters of fabric per year, representing nearly enough material to cover the state of California annually." According to an MIT report from 2015. Many stores such as This & That, Goodwill, and Salvation Army Family Store are helping with reducing waste by not using mass production. 
   While thrifting has an environmental factor, it has also become a trend not only with the everyday person but also with celebrities. In a recent interview by Associated Press, Janelle Monae said,  "I like one-of-a-kind pieces. I don't like everybody walking around in stuff that I have on." Thrift shopping gives people a way to go out and have fun for a bargain and help the community. 
  "Things are a lot cheaper then they would be first hand and it's actually a lot of fun to go with friends." Said Junior Wallace Hallot. 
   Many stores such as This and That, the Salvation Army Family store, and Goodwill donate a portion or all of their funds to Charity. According to the Official Goodwill website, more than 87 percent of the collective revenue from the sale of donated goods at Goodwill organizations supports and grows their critical community-based programs and services. 
   "All of the money we raise from funds go to various charities," said This and That employee Cara Crawford. 
   In the past, thrift shopping hasn't been that accessible, yet times are changing, thrift shopping could be a beneficial addition for the environment, the community, and your wardrobe. 
About the Writer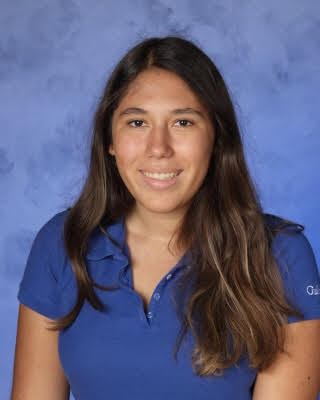 Marina Soares, Writer
I'm Marina, this is my first year on the staff, and I really love journalism because it allows me to be able share with the world what I'm passionate about.