Students faced off against faculty at the Student/Faculty Basketball Game
Students had the opportunity to go face to face with staff in the "Student Faculty Annual Basketball Game." This has been a tradition in the school for the past three years.
"I hope that there will be a great turnout, that a lot of students come check out the game and it's lots of fun. This is my second time playing, I was so fierce last year they asked me to make a comeback" said guidance counselor Sarah Compel.
The teams were both composed of a mix of students and faculty, male and female. The event happened on Wednesday, Apr. 10 at the Blue Dungeon. Tickets were $5 and all money collected was donated for students that need financial help paying for uniforms and devices.
The White team took home the title of champions last year, and are confident this year would be no different.
"I decided to come to watch the faculty and students game, and I am rooting for the students because I have a couple of friends that play basketball so it will be fun to watch" said sophomore Marc Charlemgne.
The game took off with both teams having a similar score. The crowd cheered on with passion, many of them rooting for both sides, focusing more on having fun, and donating money for a cause.
"We all won today, but some would say the white team won, I don't know what the score is exactly, but I think we all won today. This is not my first time playing I think this is a great annual tradition we have here at Gulliver, and I know it's only going to get bigger, we had so much fun today that I am sure a lot more people will want to be a part of this next year" said George Hart assistant principal Miller Drive Campus.
Business teacher Kamal James explained the reason behind the basketball game.
"Years ago I recognized that it would be pretty cool to have some of the basketball players on the court with some of the teachers. I thought it would be a great opportunity to charge money for folks to come, and it would raise funds to support student initiatives, make sure student get what they need when they come to school. If they need help with funds buying uniforms or getting a computer or whatever they need to make sure they are successful at school and so we use this game as a platform to raise funds for things that students need" said business teacher Kamal James.
At the end the white team won, but more importantly both teams had fun participating in the game and giving back to the community.
About the Writer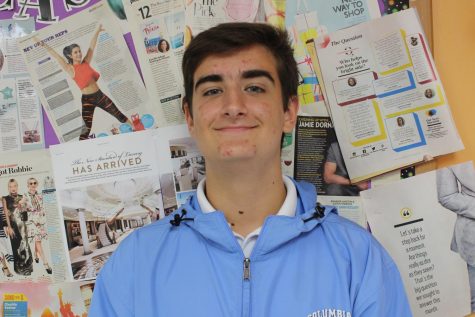 Pedro Schmeil, Video Editor and staff writer
I'm Pedro Schmeil, I'm from brazil and this is my second year on staff. I always enjoyed writing and I though Newspaper was the place for me. I'm...