Alessia Bianco is on a mission to help South America
Hang on for a minute...we're trying to find some more stories you might like.
Junior Alessia Bianco is on a mission to raise awareness about increasing problems in South America by selling bracelets. Bianco has a personal tie to helping those from her native country in need. Alongside Tori Perreira, Karen Dreicer Liberman and Valentina Graziosi with sponsor Alicia Cofino, she started the club Voices of Latin America.
"Our club is focused on raising awareness about the different aspects of the political circumstances, we also celebrate all of the different cultures we have here. Since there was not really a club focused on celebrating and helping our community at Gulliver," said Bianco.
Bianco is selling bracelets that say "#SOS Latin America" for 1$ each to raise funds for "Foro Penal", all funds are going to charity in order to help free political prisoners. "Foro Penal" is an organization made by Bianco's mentor Alfredo Romero. He is a pro-bono lawyer focused on aiding people in South America with political problems who don't have the money to hire a lawyer to help them. Bianco works for this organization and that's what gave her the idea to sell these bracelets, she wanted to support an organization she's passionate about.
"I've always loved politics and helping the less fortunate, with this club I have an opportunity to help an organization that can help a lot of people," said Bianco. The goal for the fundraiser is $4,000 and the club has currently sold $50.    
The bracelets are on sale at all times of the day and are being sold by Bianco during breaks and lunch.
About the Contributors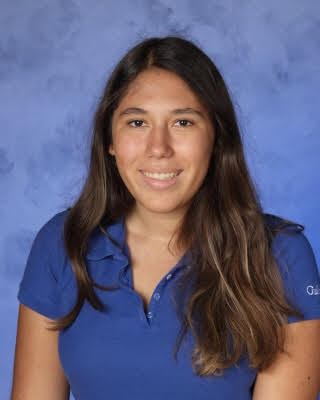 Marina Soares, Writer
I'm Marina, this is my first year on the staff, and I really love journalism because it allows me to be able share with the world what I'm passionate about.