Should Duke Star Zion Williamson continue to play college or shut it down for NBA?
Hang on for a minute...we're trying to find some more stories you might like.
Duke's Zion Williamson is the most raved about basketball player at the pre-NBA level since LeBron James. The forward was in the midst of an outstanding 2018-19 season for the Blue Devils as just an 18-year old when he scarily went down with an injury in Duke's game on Feb. 20 against North Carolina. The superstar will inevitably enter the 2019 NBA Draft and is poised to be the #1 overall pick. With millions of dollars at Williamson's doorstep, the question becomes: should Zion sit out the rest of this season, even if healthy, or should he prepare to come back and finish the season with Duke?
If Zion values the experience of playing at the college level with the biggest brand name in the sport of college basketball, Duke, then he should absolutely return when healthy. The college basketball season is reaching its apex with the NCAA Tournament on the horizon. Duke is one of the nation's top teams and has been ranked #1 for most of the season. Williamson can have the best of both worlds: help lead Duke to a national championship, and become the next NBA superstar.
The injury diagnosis was a sprained knee and Williamson was given a "day-to-day" recovery. I am not endorsing that Williamson should play injured, but I would disagree with him sitting as a healthy scratch to prevent the risk of an injury. Anyone can get injured from simply working out, or during practice. It's an unnecessary precaution for him to sit out games if completely healthy. Williamson will likely never play with any of his teammates again, and made the commitment to play basketball at Duke at the season's start.
Even if Zion suffers another injury, he has built a strong resume for the NBA of 21.6 points per game to go with 8.8 rebounds and will likely still be the top pick in the draft. Those numbers don't even cover Zion's most impressive trait; his dominant presence on the floor. The college freshman is 6-7, 285 pounds but moves like a guard. It's something that the NBA has never quite seen before.
Williamson has a chance to leave a legacy at Duke before leaving for the NBA and should absolutely capitalize on that.
About the Contributors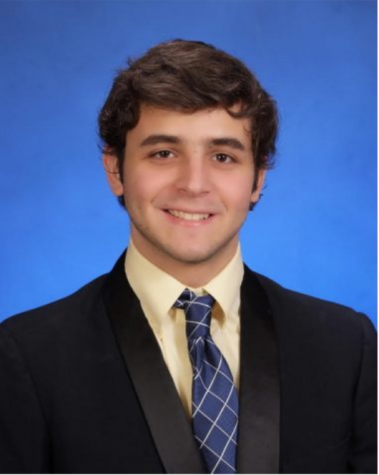 Zachary Letson, Editor in Chief
As a member of the staff for three years, my passion for a journalism career has blossomed over time. With the help of my advisor and peers, I've become...