Guest Speaker Evan Forde Visits Prep
Hang on for a minute...we're trying to find some more stories you might like.
Guest speaker, Evan Forde, visited the prep campus on Feb. 13 to talk about his experiences relating to science and his career in Marine Geology. Forde has presented in front of over 50,000 students over the Miami-Dade county, spreading his knowledge on Marine Biology, Marine Geology, and Marine Field research.
Forde connected with his audience by revealing his hardships in the past. As a child, Forde's family lost all their belongings in a fire where he almost died in his sleep. After barely surviving, Forde and his family struggled with poverty and racism for the rest of his youth. Much of the presentation focused on being able to overcome past obstacles and focus on the future. Forde stated that, "if you want something very badly, then you should focus your whole life on it and strive to be the best at it." Forde then went on to mention his process on getting to where he is today.
Interested in science at an early age, Forde acquired microscopes and test tubes to begin his own research. After overcoming the challenges presented to him throughout his youth such as: racial inequality, family money loss, and a rough academic start, he earned a football scholarship to Columbia University. During his sophomore year, he took an an internship as a Marine Biologist.
"While I started off in Marine Biology, I actually switched to Marine Geology after finding out there were no jobs in that field, and also I was quite interested in both fields. I go to work everyday excited about what I'll discover" Forde said.
Forde presented an opportunity for students to work at the National Oceanic and Atmospheric Administration as interns.
"I thought it was really cool how he presented all of these opportunities for us," said sophomore Daniel Thompson.
About the Contributors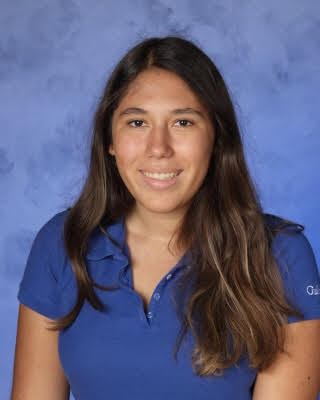 Marina Soares, Writer
I'm Marina, this is my first year on the staff, and I really love journalism because it allows me to be able share with the world what I'm passionate about.