Art students engage with surrealism at Dalí museum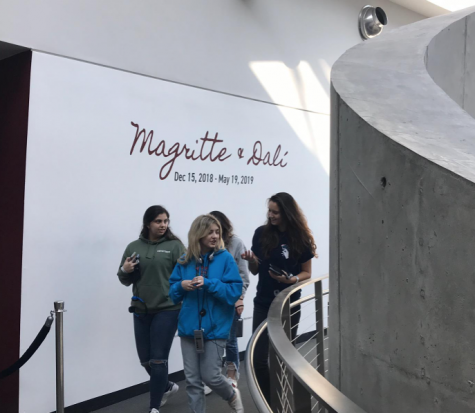 Members of the National Arts Honors Society visited the Dalí museum on Friday, Feb. 8 in St Petersburg to study surrealism. Most students are currently learning about surrealism in their classes and through Salvador Dalí they learn the depths of this type of art.
"I thought the paintings were really cool, I'm really fascinated by surrealism so the museum was really interesting for me," junior Andreia Escobar said.
The museum showcases multiple works of art by the prominent Salvador Dalí and additionally features a temporary exhibition on Rene Magritte, another surrealist artist who painted pieces such as The Treachery of Images, The Son of Man, and Golconda.
"The purpose of the trip was to engage the kids in surrealism. There was an exhibition that was running concurrently with the permanent collection of the Dalí museum and it was Rene Magritte, which was perfect timing," art teacher Fabienne Rousseau said. 
The field trip was also an opportunity for art students to bond together over a common interest while spending the day together at a museum.
"[The trip] was a really good way to come closer as a community as we learned the key aspects of art," said junior Wallace Hallot.
The group's next trip will be to the Wynwood neighbored to explore street art and gain new perspectives.