The Scoop on Poke 305
Hang on for a minute...we're trying to find some more stories you might like.
In the heart of Coconut Grove lies Poke 305, a quaint restaurant that specializes in traditional Hawaiian poke with a Latin twist.
I've always loved this type of food, so when I found out a poke place was opening close to my house, I had to check it out. Walking in, the first thing I noticed was the colorful wallpaper and their adorable chairs and tables adorned with small plants. The place felt like somewhere I could go and have fun hanging out with my friends.
The menu offers four poke and sushi options: a sushi burrito, make it yourself bowl, salad bowl, and their specialty bowls. A large bowl can be ordered for 3.00 dollars more. Almost all of them have a base cost of 12.95, and add-ons cost extra. Add-ons include
crab, squid, seaweed, and avocado. Some of the specialty bowls include the MO'I, the KOA, and the AKAMAI. Miso soup that comes free with every order. As for the latin twist, the restaurant offers plantain chips, yuca chips, Yuzu cilantro sauce, and guava passion fruit sauce.
While there, I ordered "The Big Mao" with miso soup and a burrito. In the burrito I ordered salmon, tuna, edamame, carrots and cucumber with spicy mayo, and eel sauce. I found the food delicious! The rice was cooked perfectly and the fish was fresh. "The Big Mao" definitely lived up to its name, because of its huge portion. The two add-ons were worth the price as they left me wanting more. While the bowl was the better of the two, the burrito was still rich in flavor.
The only disappointment I had was the miso soup. It lacked the usual tofu and it was so salty that I could only took a few sips.
I give this restaurant four out of five stars, the only reason I didn't give it  that extra star is because of the miso soup. I definitely recommend this place, the food is amazing, quite healthy and the service is fast. It's a fun place to stop by for a quick lunch or a casual dinner with friends. I'm sure that I'll be back.
About the Contributors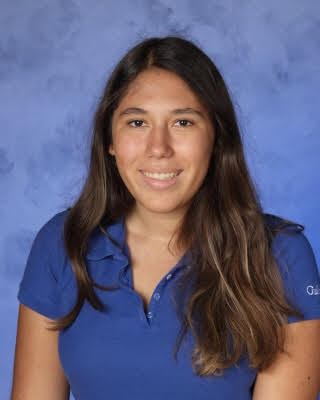 Marina Soares, Writer
I'm Marina, this is my first year on the staff, and I really love journalism because it allows me to be able share with the world what I'm passionate about.