America Needs Journalists: How T-Shirts Are Unifying High School Journalists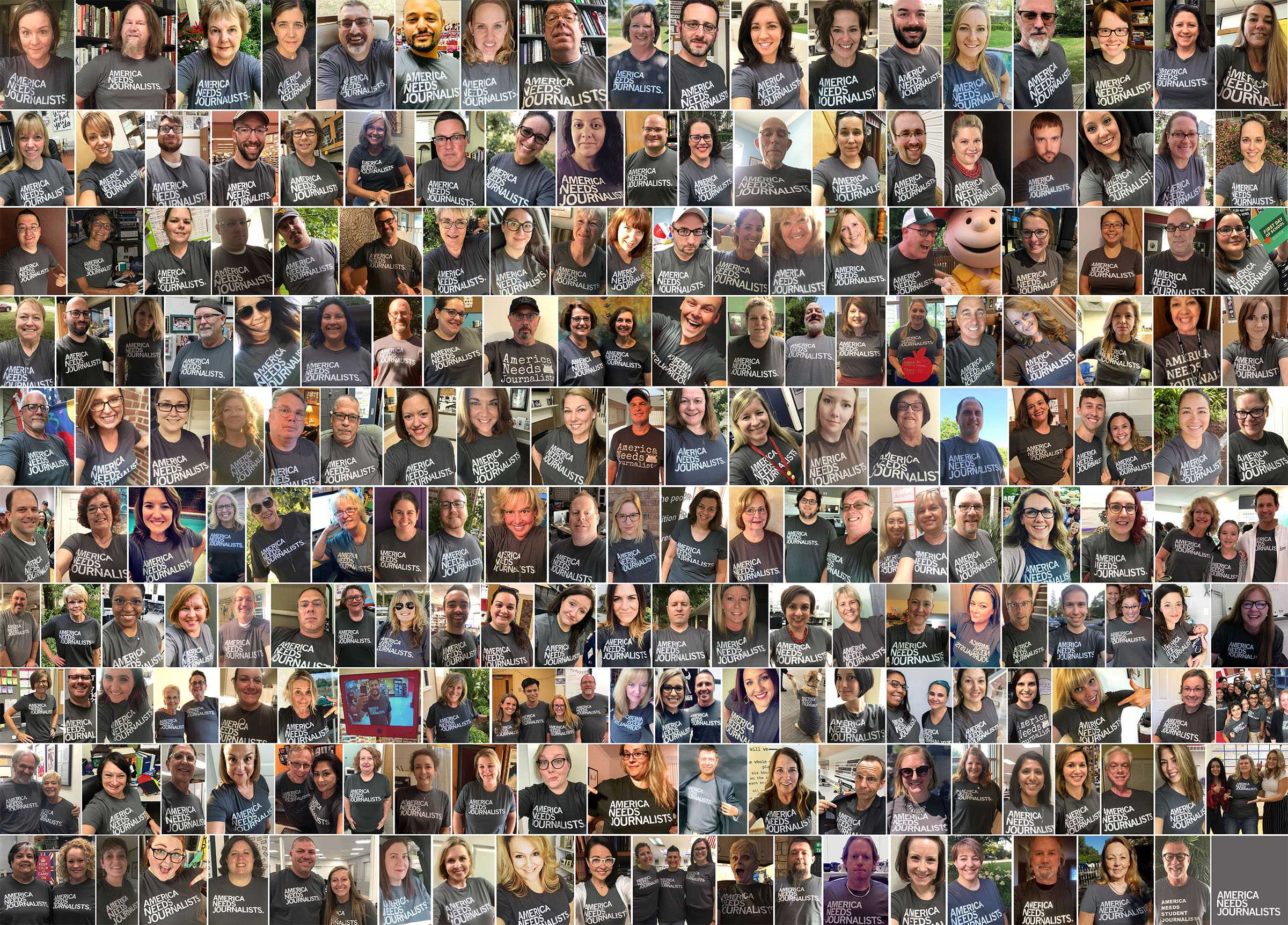 In the day and age of "fake news," journalists are often not recognized for their importance in distributing news, information, and facts to the community.
Student staff of the University of Iowa's newspaper, The Daily Iowan, first spread this message through t-shirts with the slogan "America Needs Journalists." Selling these t-shirts in partnership with the company Raygun allowed the students to fundraise for their newspaper as well as encourage other student journalists to write. Now, schools nationwide, including the Prep, are purchasing these shirts as the movement continues to grow.
This movement began when Sarah Nichols, California high school journalism teacher and president of the Journalism Education Association (JEA), came across the t-shirt online and bought one for herself. She soon discovered that a friend of hers owned the same shirt. Inspired by the positive and empowering message that the shirts spread, Nichols began publicizing selfies of herself and other journalism teachers with the t-shirts through Twitter posts.
Two-and-a-half months later, more than two hundred teachers have sent Nichols selfies donning the t-shirt as the slogan and attire grows rapidly in popularity among journalists and educators. Teachers and students alike found that the shirts were effective in delivering the message of the importance of quality journalism in society from well known mastheads as well as in high schools.
"We want to promote our program and let students know they have a voice on campus," said Monica Rodriguez, Prep journalism teacher and Raider Voice adviser, who ordered the shirts for herself and for her students. "The shirts spark enthusiasm for the journalism field, while conveying a sense of unity and collaboration."
Nichols is also passionate about the positive effect of the t-shirts on journalism staffs and students across the country.
"[The t-shirts] really speak to the essential role of journalism in a democratic society," she said. "It's nice to have someone recognize that."