Boston Red Sox complete dream season with World Series Championship
Hang on for a minute...we're trying to find some more stories you might like.
The Boston Red Sox capped off a near-perfect 2018 campaign when they took down the Los Angeles Dodgers in a five game fall classic for their 9th World Series championship in franchise history.
Since the 2018 season began, the Red Sox have been on top. Whether it was having the best Spring Training record of any team, a franchise-record 108 win regular season, or dominant postseason success, it's been a year to remember for Red Sox fans. The Red Sox motto this season has been "Do Damage", and they did just that all year long.
Outstanding seasons from Outfielders Mookie Betts, J.D. Martinez, and Pitcher Chris Sale helped the Red Sox accomplish as much as they did this season. But it was the depth of the team that helped suffocate the Yankees, Astros, and Dodgers come playoff time. Known mainly for his defense, center fielder Jackie Bradley Jr. caught fire at the plate at the right time, homering twice and driving in nine runs over just a five game stretch and he would win ALCS MVP.
General Manager Dave Dombrowski was aggressive near the trade deadline, acquiring Pitcher Nathan Eovaldi and first baseman Steve Pearce. Those two moves paid huge dividends down the road for Boston. In the postseason, both were outstanding. Eovaldi was a consistent arm in the playoffs. All the 35 year-old veteran Pearce did was win World Series MVP.
First year manager Alex Cora looked like a seasoned-pro after the decision to start David Price in game five over ace Chris Sale. Cora also looked like a genius in Game 4. With Boston losing 4-0 in the top of the seventh inning, Cora decided to pinch-hit Mitch Moreland. The first pitch that Moreland saw at the plate he launched into the right field bleachers at Dodgers stadium for a three-run home run. Pearce connected on a game-tying homer just an inning later. The Sox kept rolling, scoring 9 unanswered runs and winning the game that would give them a commanding 3-1 series lead. In the closeout game Price delivered, pitching 7+ innings of one-run ball. Sale came on in the ninth to deliver the finishing touches on one of the best complete seasons in recent Major League Baseball history.
From 1918 to 2003, the Boston Red Sox experienced 86 years of torment, moments where the team came oh-so-close to winning it all — and yet had no championships to show for it. The script has now changed. The Sox have won four championships in the last 15 years since then and show no signs of slowing down.
About the Contributors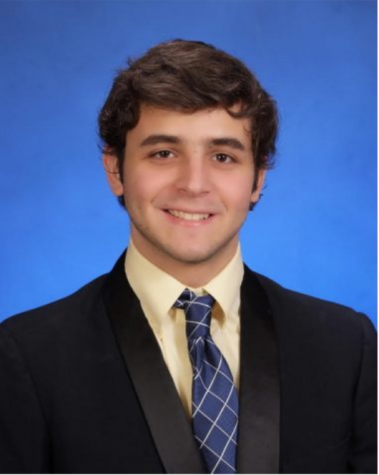 Zachary Letson, Editor in Chief
As a member of the staff for three years, my passion for a journalism career has blossomed over time. With the help of my advisor and peers, I've become...