School Dining Service Receives Mixed Reviews
"The lunch is less greasy, and it's more healthy,"said freshman Margaret Miao.
Students say that Flik dishes out fresher, healthier meals than last year's dining company, but does not offer enough choices or protein sources.
Senior Luisa Ribadeneira said, "I think it's decent but there's not enough options."
"There's extensively less meat in the new diet the school's kind of imposing on us," senior Ignacio Izquierdo Diaz said.  
Miao also added that the food is "more vegetarian friendly."
A survey revealed that 18 percent of students polled felt that the school lunch does not have sufficient protein which may be a concern to some athletes. However, Director of Dining Services Michael Erber assures students that flick offers plenty of meats at the deli station or hot food line. Erber said, "We wanna provide healthy and nutritious menus to school programs."
Last year's company Sage offered much of what the current company does in addition to meals like pizza and curly fries. Dr. Jonathan Schoenwald says the administration prioritized health over choice before making the switch. The survey also showed that 27.9 percent of students feel that the food is of poor quality, however Michael Erber and the Flik team have a plan to improve the food. "We have some exciting information that's going to be coming out next week where we will be introducing our social media channels where students can communicate with the representatives of the dining," Erber said.
Through these social media channels students will be able to suggest foods they want to have for lunch and the Flik team will try to incorporate as many student suggestions as possible.  
About the Writer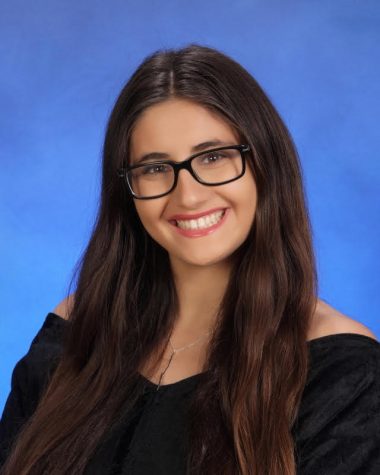 Lara Russell-Lasalandra, Copy Editor and Video Producer
My name is Lara Russell-Lasalandra and I'm the copy editor and video producer for the Raider Voice. I am a senior and this is my first year on the staff....