On Friday Nov. 3 the girls and boys Varsity Swim Teams traveled to Ocala, FL to compete in the FHSAA 2A State Championship.
The girls were crowned runner-ups with a score of 195 points and the boys placed seventeenth with 55 points.
"I could not be more proud of the girls team getting runner up this year. We went in with an obvious disadvantage in our numbers, but were all able to pull through. Every single swimmer played a major role in our accomplishment, I could not be prouder of how far we have come," said junior and team captain Gio Musiello.
Junior and team captain Reese Rosenthal contributed to the girls team by becoming State Champion for the 100 breaststroke. Rosenthal dropped 1.20 seconds in the finals and placed first with a time of 1:03.13.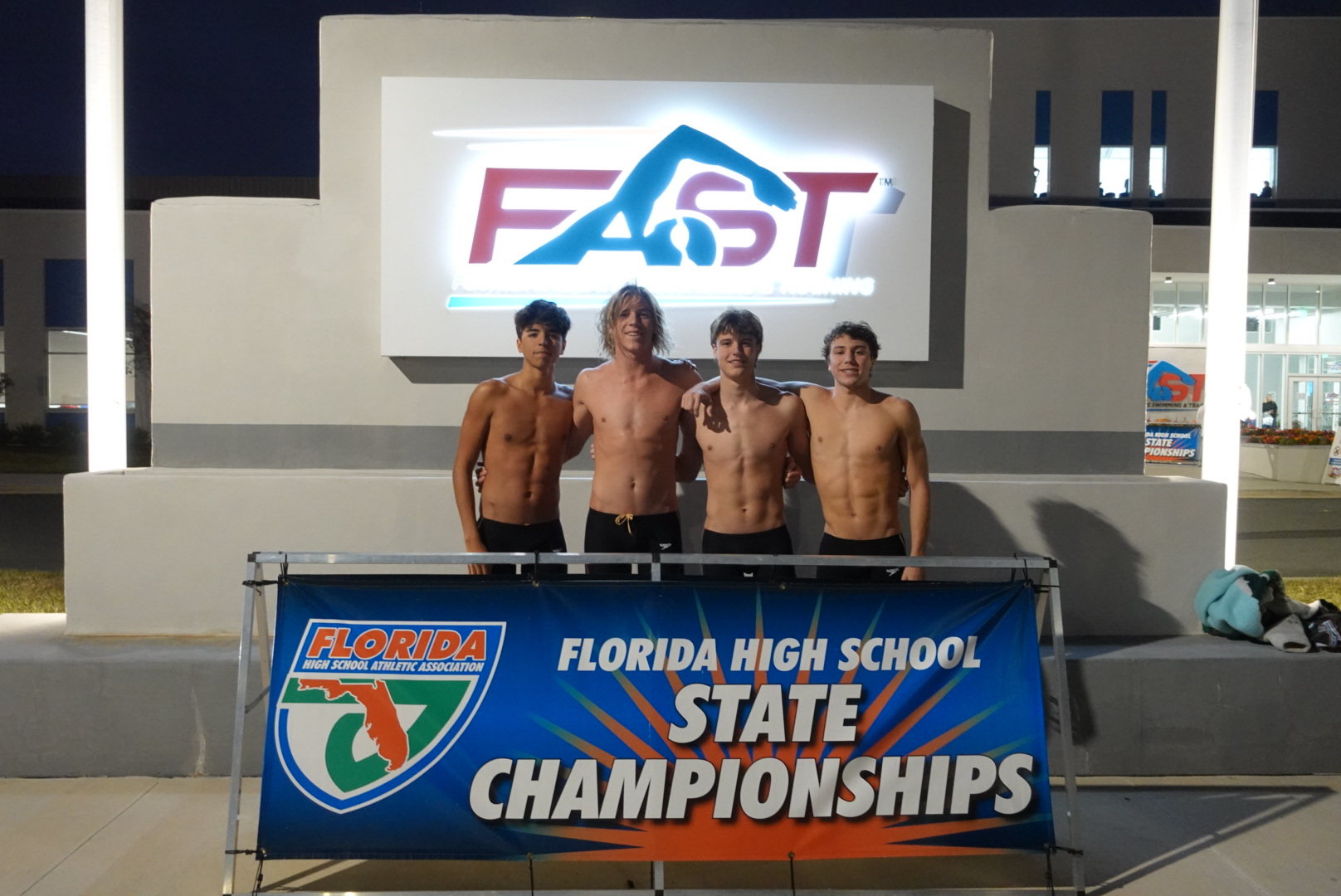 "It feels really nice to finally accomplish such a big goal and it shows the work that gets put in everyday both by the swimmers and coaches," said Rosenthal. "It was definitely a moment that I will cherish for the rest of my life."
Last year, the boys placed thirty fourth, this year, they doubled the amount of swimmers competing and placed higher in the rankings. Junior and team captain Juanfra Gudino is proud of how the team came together and built a strong bond.
"This was probably the season that felt most like we (the boys) were a family," said Gudino. Throughout the entire season we would motivate each other to compete and race at our very best. I am extremely proud of how we were able to get more boy swimmers competing at states and how when we were there we were all cheering for each other."
Head Coach Nick Folker is content with how his first ever season with the Raiders went and is excited for the future.
"I honestly couldn't be happier. In my first season with both teams, they definitely outperformed our expectations. We got some good returners, some young Middle School swimmers coming through so I think the future is looking very bright," said Folker.