With the winter sports season arising, the Boys Varsity Soccer Team prepares to repeat last year's state championship success.
The Raiders look forward to building upon their reputation as one of the leading high school soccer programs in the state. Over 20 athletes from last year's winning team continue on this season, knowing what it takes to come out on top.
"We always have to have the championship mindset no matter last season's outcome," Assistant Coach Federico Mor explained. "Every year our varsity squad is the opponent's biggest rival as we always have a target on our backs."
The players' goal is to defend that championship, while the coaching staff's goal is to ground the boys to make sure everything starts from zero.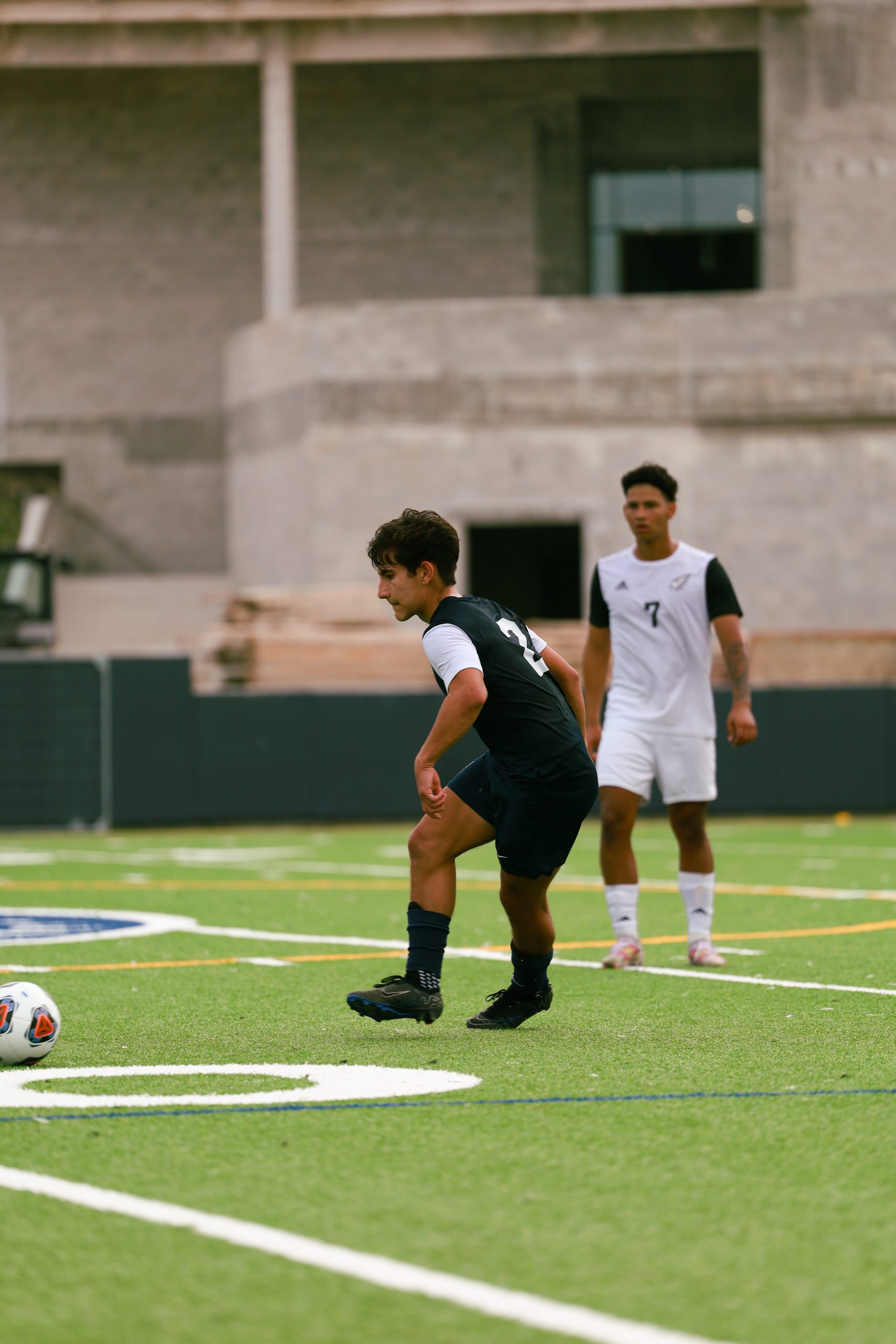 "The boys cannot get into their own heads too much. We have climbed a mountain and put a flag on the top of that mountain; now we have to climb an even higher one," Mor explained.
According to MaxPreps, the varsity team encounters one of the toughest schedules in the state, facing elite programs week after week.
"These talented teams we will be facing will further prepare us for the difficult playoff road ahead," senior and Right Winger Marco Mendoza said.
In order to quickly develop the younger players and perhaps call up a few to provide an opportunity for them to make a significant impact in the up and coming regular season, the coaching staff schedules practices six times a week with all three teams (Freshman, JV, and Varsity) practicing together.
"If we are to stay consistent in practice, that will likely reflect on the pitch," junior and Striker Taro Ochi said. "Our expected dominant performances in the games will hopefully bring about interest from recruiting collegiate soccer programs to me and my teammates."
The varsity soccer team plays their second official game of the season today at Miami Country Day's home pitch at 7 p.m., looking to get the first win after tying 1-1 vs Ferguson last week at home.