The boys and girls swim teams came out on top at the Ransom Everglades Invitational last weekend. The boys took first place while the girls took second behind Carrollton School of the Sacred Heart.
Coach Nick Folker was excited about the big win since Ransom could not make it to the Gulliver Raiders Senior Day Dual Meet. Even though the Senior Day Meet was rescheduled, he wanted to make a statement by winning  last weekend's event.
"I am extremely proud of how our team came together… Even though we joined the meet on a late notice, we were able to get a solid team and thankfully win the meet on the boys side," said Folker.
In order to win the meet, the Raiders needed swimmers to place first in their events. Junior Patrick Gardner had a spectacular meet: he placed first in the 100 backstroke and was able to provide the team with a lot of points.
"The [100 backstroke] is my favorite and best event. Ever since last season, I put in my mind that I just want to improve and improve in that event so that I can help the team when it is needed. I am glad I did that in the meet," Gardner said.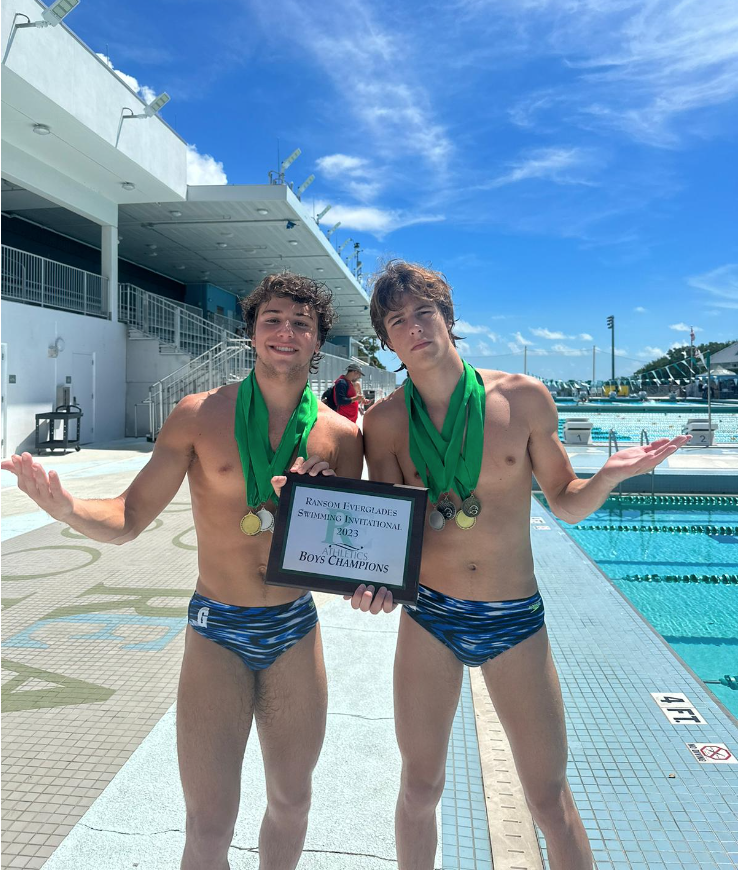 The Raiders were behind Ransom in points throughout the entire meet, however, the final relay (the 400 freestyle) was double points. If the Raiders stood a chance of winning and secured their two relays in the top three spots, they would pass Ransom in points and win the meet. That is exactly what happened.
"The final relay was extremely nerve wracking," said senior Tobias Schoenwald. "All swimmers, coaches, and parents came around the pool to cheer for us. Although I was really nervous, the energy we were getting from our teammates allowed our relays to perform better and secure the points that led us to victory," he added.
After a successful meet, the girls were proud to see how both teams have come together along the season.
"Unfortunately we weren't able to win. However, it was extremely exciting to see the boys race… I had never seen that in this team before and it is definitely motivating for the rest of the season," said junior and Captain Gio Musiello.
The Raiders are back in the pool next week Tuesday, Oct. 10, to compete in their Senior Day meet at the Upper School.