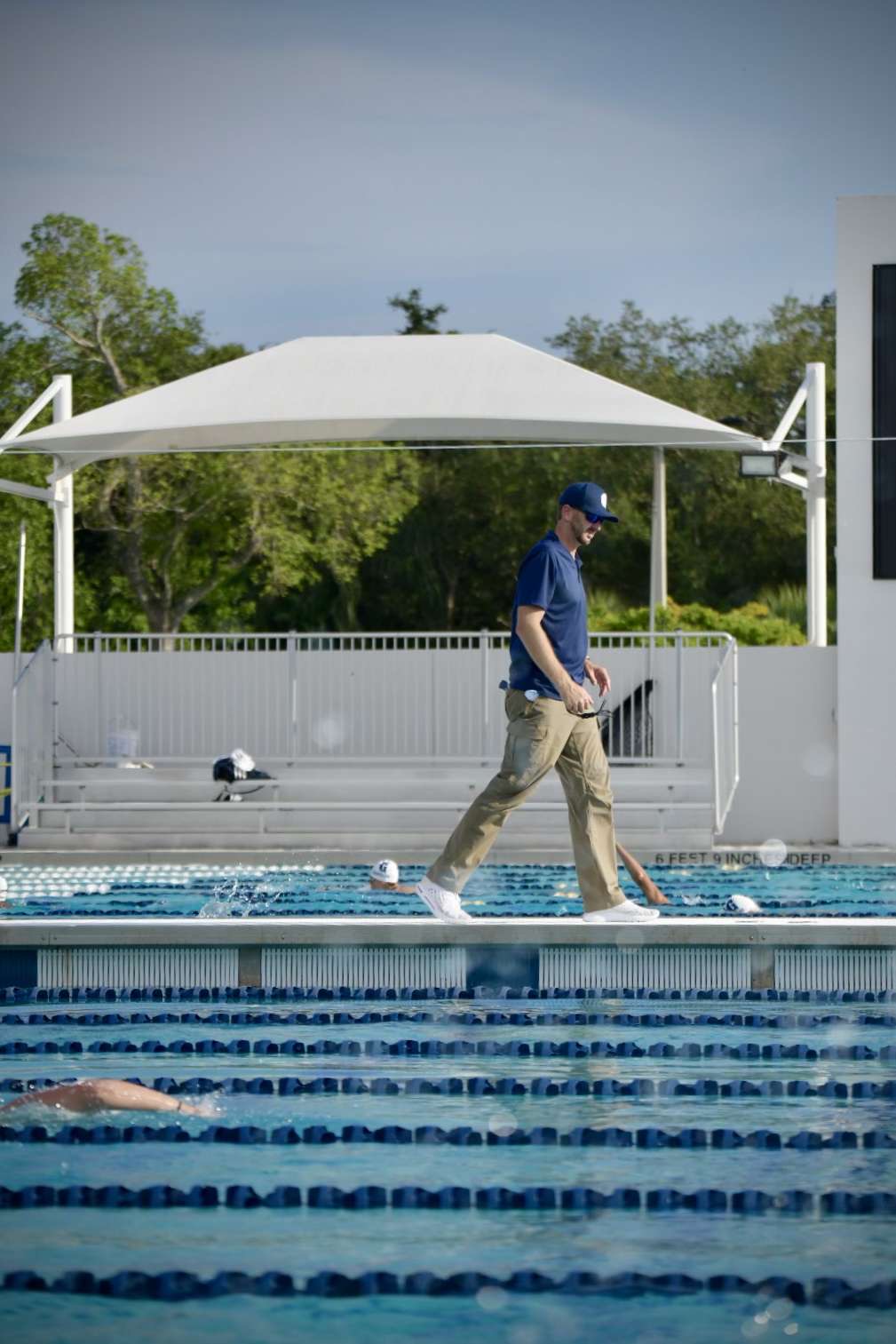 New Aquatics Director Nick Folker discovered his love for swimming by accident: While his passion for the sport took him to the Olympics, swimming initially started out as a way to remedy his asthma.
Folker started swimming at a young age when his mother introduced him to the sport as a way to help with his asthma.
"My mother was given the option of starting swimming as an alternative medicine or me being hooked up to a life support machine. And so she put me into some lessons, which I hated," said Folker.
As a South African native, his main passions were rugby and cricket, two of the nation's most popular sports. Folker had the option of pursuing a professional career in cricket, but due to his desire to come to the United States, he continued with swimming. Along this path he became a top flier by the age of 14.
"I figured out that the easiest time to make it for nationals was a 200 fly. I was not a flyer. So I would just train, fly, fly, fly the whole time. I remember throwing up in the gutter and carrying on just because I wanted to make nationals. I did," Folker said.
As he got faster, he figured out he was a sprinter and the yards of doing the fly stroke disappeared.
Due to his impressive results, Folker received a scholarship to continue his swimming career at University of Miami. However, during his freshman year, they cut the men's team for Title Nine compliance causing him to transfer to the University of Hawaii. 
What motivated him to move to Hawaii was not only his aspiration to compete but also the influence of the coach at Hawaii, who was an expert on sprint training.
"He was like this legendary sprint coach. And so it just helped me," said Folker. "I was really fortunate to have him."
During college, Folker was awarded All American and was able to participate in the National Collegiate Athletic Association meet. According to Folker, the NCAA meet is a team environment.
"It's just this vibe that the best of the best in the US and around the world are there. Making finals at the NCAA was unreal," Folker said.
Due to his results throughout college, Folker qualified and competed in the 2000 Olympics in Sydney, a dream and something surreal for him since he started the sport just as a way to help his asthma. 
"It's always a childhood dream," Folker said. "It passed by so quickly. But all the work of getting up early in the morning, the sacrifices of not going to movies with your friends or not doing certain things just all I guess melts away and you're like yeah, this is what it's for, it was pretty amazing," he added.
After a successful swimming career, Folker used his previous Olympic experiences to coach the younger generation of swimmers, becoming the Director of Aquatic Performance at UC Berkeley and working there for a decade. During his time with the Cal Golden Bears, Folker was a mentor to promising and professional swimming and water polo athletes. 
"I loved how curious a lot of them were. You think that professional athletes know everything but a lot of them are like sponges, the percentage of improvements is so small that they're looking for anything they can to improve. They enjoyed feedback, and what I liked was that they didn't just do something to do it," said Folker.
Folker resigned after his tenth year working at UC Berkeley to start a software company of his own: BridgeAthletic. Its goal is to take the knowledge he gained at Berkley and give it out to everyone through an app he creates dryland programs for all sports (mainly swimming, water polo and triathlon).
Once the software company was up he went back to Hawaii to be a swim coach. But, when the COVID-19 pandemic hit, he came back to Florida to be the Assistant and Aquatics Director of Ransom Everglades High School. 
After coaching at Ransom, Folker decided to take on a new challenge and be the Director of Aquatics at Gulliver Prep and HC of the Raider Upper School Swim program. What attracted him was that the Raiders have a really strong program in all the different sports, especially swimming.
Folker  believes that the girls team has a shot at winning states this year, he hopes to build a lasting program that in two  years both the boys and the girls will regain dominance in the state.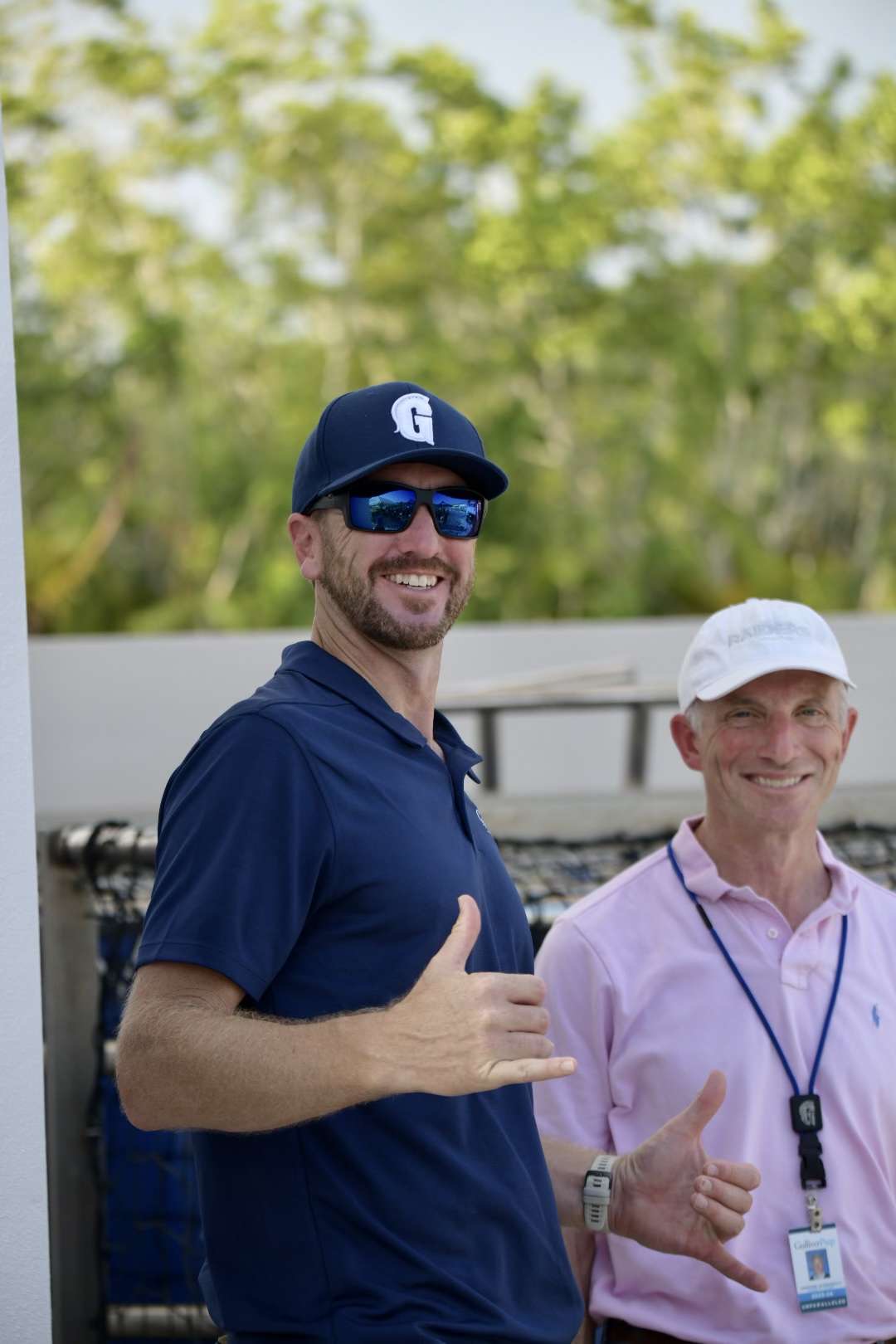 "I think we can really get in there and the next two, three years make a run at a state championship," said Folker. "I don't want to put pressure on anyone but I think the girls have a good shot this year."
Assistant coach, Katya Gakhokidze, is excited to have coach Folker on board.
"Coach Folker is very impressive. He is a team player with an incredible athletic background. He already did a lot of things for the program and we're excited for the new season," said Gakhokidze.
For upperclassman swimmers the transition of coaches was smoother than expected.
"Although we had a change in the coaching staff, I believe our coach has made a positive impact on the team. He is very motivated to get the team on the road to success throughout our season. I think everyone on the team is benefiting from it in one way or another since he is a well qualified swimmer and coach," said Junior and Captain Juanfra Gudino.