The boys and girls cross country teams kicked off their season on Sept. 3 at the St. Thomas University Bobcat Invitational with both varsity and junior varsity teams participating in the race.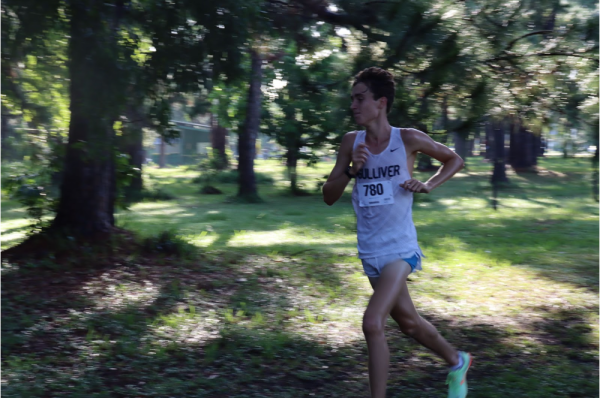 The boys finished in fifth place and the girls finished in eighth place, with top runners Tim Rutten and Lucia Ferreiro leading the way for their teams. As the first race of the season, runners could identify areas to improve upon.  
"Right now our team just needs to continue to build fitness and get into our race day routine. As we continue to build fitness, the team will get faster and faster," said Head Cross Country Coach David Suarez. 
As it was the first meet of the season, new team members had a chance to prove themselves in front of Suarez.
"The young freshmen that joined the team this year have been a great addition. All of them were members of our middle school team and came in as rookies but with experience in the sport which is very valuable to have at a young age. They'll continue to push the limits of what our team is capable of," said Suarez.