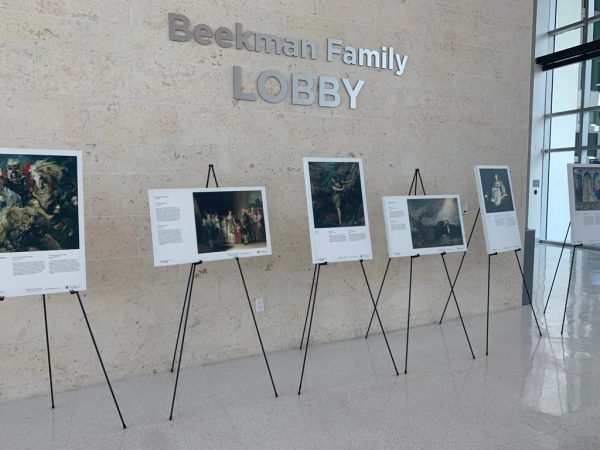 The "Prado Itinerante" traveling art exhibit will make its way to the Upper School campus on Sept. 18 and will be housed at the Media Center.
The exhibit, which originated in Spain, includes reproductions of famous artwork currently on display at the famous Museo del Prado. Each piece will also include a description of the work and information about the artist.  
Spanish teacher Maria Soriano coordinated the event through the Education Office of Spain in the United States and Canada. The educational exhibit has traveled to schools in different parts of the world.
"I think this is a good opportunity to bring this to the students at Gulliver, and to create a space where we can enjoy that experience," Soriano said, "I just hope that everybody takes advantage of this opportunity." 
The traveling exhibit will be "an expression of appreciation during Hispanic Heritage Month at the Upper School" according to Diversity, Equity and Inclusion Director, Don Lawrence.