As summer rolled around, students took the opportunity to enhance their academic pursuits through summer pre-college programs. These programs offer a distinct opportunity for high school students to deep dive into various fields of study, experience college life, and gain a competitive edge.
"I decided to enroll in a summer college program to get a glimpse of what college would be like and to see whether or not I would be interested in finance," junior Andrea Cristofori said. "It's a chance to expand my knowledge and gain valuable experiences."
From STEM-focused programs at prestigious universities to arts and humanities programs at specialized colleges, students can choose from an array of options to suit their passions. Pre-college programs provide high schoolers access to state-of-the-art facilities, cutting-edge laboratories, and renowned professors who guide them through rigorous coursework.
"These programs provide an immersive learning environment that goes beyond what students typically experience in high school," said Matt Diaz, the Oxbridge Pre-College Program's Director of Activities.
Beyond academics, summer college programs foster personal growth and independence. Students develop essential life skills by living in the college dorms, and many experience what life might be like post-high school-graduation. Navigating a new environment, making new friends, and learning to adapt to the demands of college life all build upon the independence students require once they actually attend university.
"Getting the chance to explore Manhattan while getting ahead on my academics is a great way to spend my summer," shared junior Isabella Cristofori.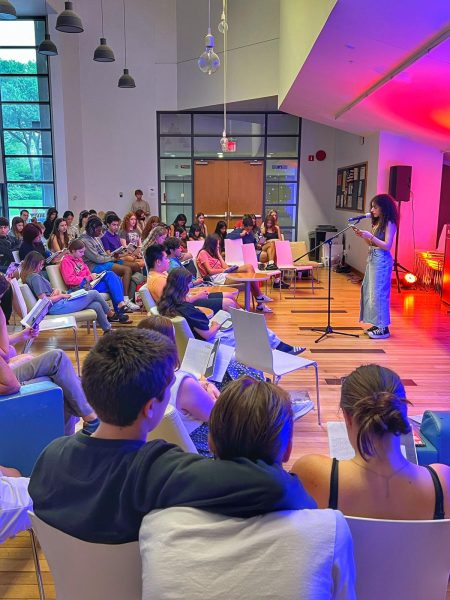 Aside from experiencing college life, high schools get involved in hands-on experiences to further provide insights into different professions, enabling them to explore their future education and career paths.
"I enrolled in a summer program that included business administration classes, and it solidified my interest in pursuing a career in finance,"  Cristofori shared. "I had the chance to work with professionals in the field, which solidified my passion and gave me a head start in building my network within the profession."
Summer college programs can also enhance college applications; admissions officers recognize the dedication and commitment demonstrated by students who invest their summers in pursuing educational opportunities outside of the classroom.
"Participating in a summer college program shows initiative and true passion of the student for the specific major," University of Miami Economics Professor David Spigelman said. 
Students are seizing the chance to make the most of their summers from an academic standpoint. From being able to expand their knowledge, to trying new things out with hands-on experience, these programs provide a valuable platform for high schoolers all while providing an extracurricular within their college applications.