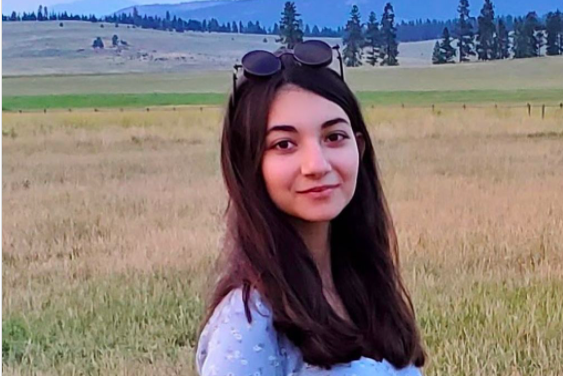 Literature, Aesthetic, and Scientific Curiosity Unite in Junior Lauren Bartel's Short Stories
Junior Lauren Bartel wrote her short story Silver Limbs after viewing an inspirational piece of art at the Wynwood Walls in Miami. It was one of several works that Bartel has published in literary collections, including Writer's Digest, Hypernova Lit, The Short Story Show podcast, Reflections school literary magazine, and more. Bartel also completed the Early-Bird course Intensive Writing Seminar, and throughout her experiences as a writer has developed a particular style of incorporating both plot and artistic ambience into her work.
"A lot of times when you write a story you have a plot idea that you want, but other times there's just a certain mood that you want to capture," said Bartel. "It's almost like I approach writing from two different angles."
As an art student, Bartel appreciates the importance of what she calls a story's "aesthetic," in addition to a compelling plot and cast of characters. Bartel adds that as a planning technique, she often sketches ideas on paper before writing any words.
In addition to writing fiction inspired by a desired aesthetic, Bartel takes a strong interest in science fiction and cites author Ray Bradbury's work as a major source of inspiration. Silver Limbs, for instance, fits within the genre.
"Sci-fi has always been really fascinating to me and all of the ways that science can potentially go right or wrong," she said.
While she is undecided about incorporating writing into her future career plans, Bartel considers writing a valuable pastime and creative outlet, and is currently working on a full-length novel.
"I've tried writing a novel but I haven't been able to finalize it for publication yet," she said. "But now I'm excited to start something new."