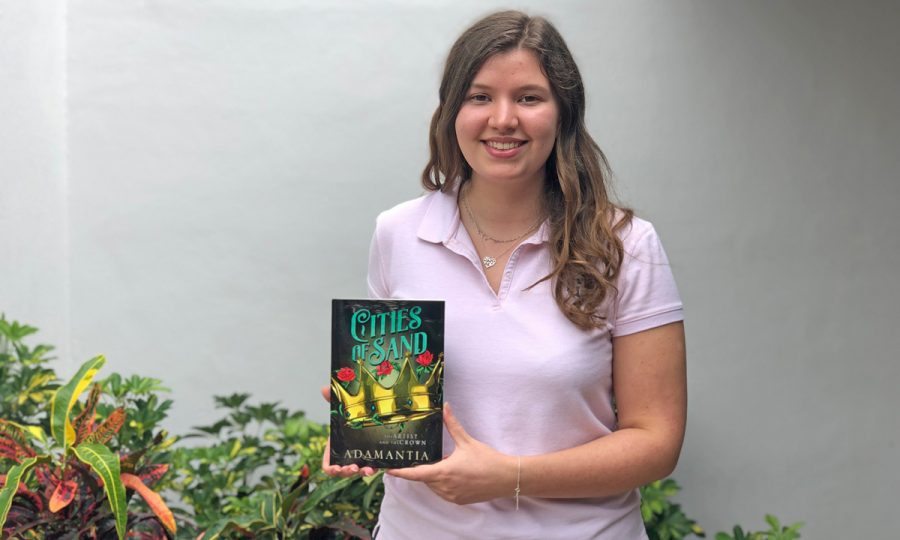 Persistence and Passion Behind Senior Isabel Cuellar's "Cities of Sand"
In September 2019, senior Isabel Cuellar accomplished something that is often a lifelong goal as a junior in high school: writing and publishing her first novel. Kindling a passion for reading and writing throughout her life, Cuellar turned her ideas into a reality with Cities of Sand: The Artist and the Crown, a fantasy-genre novel she wrote largely during Intensive Writing Seminar, an Early-Bird course popular among students interested in strengthening their creative writing muscles.
The two desert cities that form the setting for the novel were inspired by Cuellar's childhood in Dubai, United Arab Emirates, where she grew up and lived for nine years. The novel follows the intertwining stories of two women grappling with challenges and self-discovery in their royal kingdoms. However, the ideas behind Cities of Sand extended beyond the plot, as Cuellar focused on developing characters and dynamics that she had not seen sufficiently represented in contemporary literature.
"At its core, [Cities of Sand] is a story about two young women across time who are just trying to find themselves and understand their role in the world. Along with that, they are learning about the importance of family, having a support system, and knowing how to own their voice," reflected Cuellar. "I wanted characters who could be both strong and feminine, and stand up to authority but still be true to themselves."
Cuellar says that she had tossed the concept of Cities of Sand in her mind for an extended time, but finally worked towards completing it in a year-long process. Her strategy for accomplishing this large goal in such a short stretch of time was making writing into a routine and almost a ritual. Cuellar also cites her Early-Bird course and guidance from the course's instructor, Dean Tyrone Sandaal, as well as her English teachers and friends as fundamental for encouraging and critiquing her work.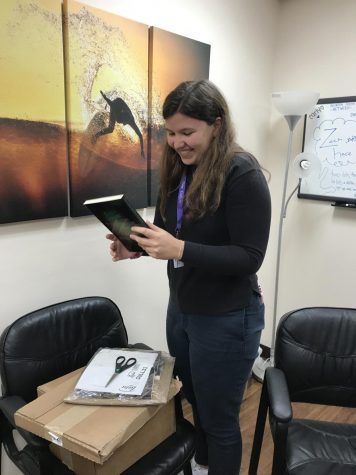 "I started telling myself I'm going to write five hundred words every day, and even if they're not five hundred good words, they're still words on the page," said Cuellar. "It became pretty automatic. The days when I didn't write in Early-Bird just felt different. When you start your days off creatively, it sets you up for success."
She also shared some advice for other young writers looking to create works of their own.
"First and foremost, do it for the writing. If you're doing this for fame or money, you're probably going to end up disappointing yourself and this work is so much more rewarding when you're doing it just because you love doing it," advises Cuellar. "I would also say be kind to yourself, because writing can be hard. If you end up not writing the story you thought you were going to write, or the poem, or the essay, or whatever, that's okay too, because it's still a piece of work that reflects who you are."
After self-publishing Cities of Sand on Amazon under the pseudonym Adamantia, Cuellar is building upon the experience and skills she gained and working on writing and developing her second novel, which she hopes to publish professionally.