Drama Department set for performance of Twelve Angry Jurors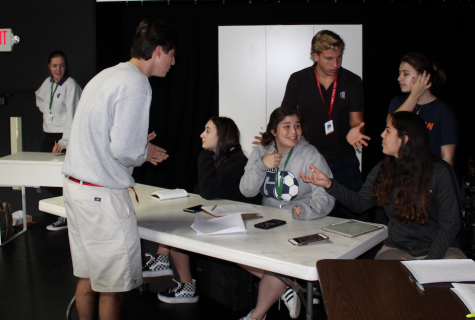 The drama department is set to light up the second story theatre on Apr. 26 with Twelve Angry Jurors. This play is the first to be fully directed by students Samuel Regueros and assistant director Brandon Dunnigan.
"My favorite part of the rehearsal process is the part where I'm working with Sam on the show by ourselves. Once we get all of the actors in and things in the show start to really develop, it's pretty amazing to watch it all come together." said senior Brandon Dunnigan.
The story, set in the 1950s, shows the tense conversations between opinionated jurors as they decide on the innocence of a boy convicted of murderer. All men except one agree that the boy is guilty, the strong willed eighth juror is too stubborn to give up on the boy's potential innocence. This act of defiance brings out the basis of the play, that we need to be cautious with the bias that can cloud judgement. The leads, juror three, eight, and ten, are played by Sasha Behar, Craig Cosentino, and Anya Paiz.
"I was excited to get to play a character so different from me because it will make me grow as an actress." said sophomore Anya Paiz. Other cast members include Raul Mederos as juror seven and Brooke Freeland as the foreman.
"I was really happy and excited to get the part of juror number eight, and while it's a tough role to memorize and perfect, I'm glad I got the opportunity to be a part of the show" said Sophomore Craig Cosentino. The cast has been working hard on practicing their lines and are enthusiastic to present the play.
Tickets are on sale for $5 and are available in the drama room or at the door upon arrival, the show will begin at 7:00 pm. Come check out the performance and support the drama department.
About the Writer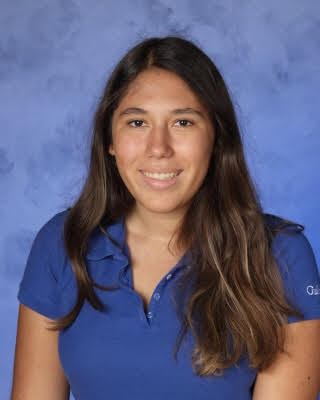 Marina Soares, Writer
I'm Marina, this is my first year on the staff, and I really love journalism because it allows me to be able share with the world what I'm passionate about.