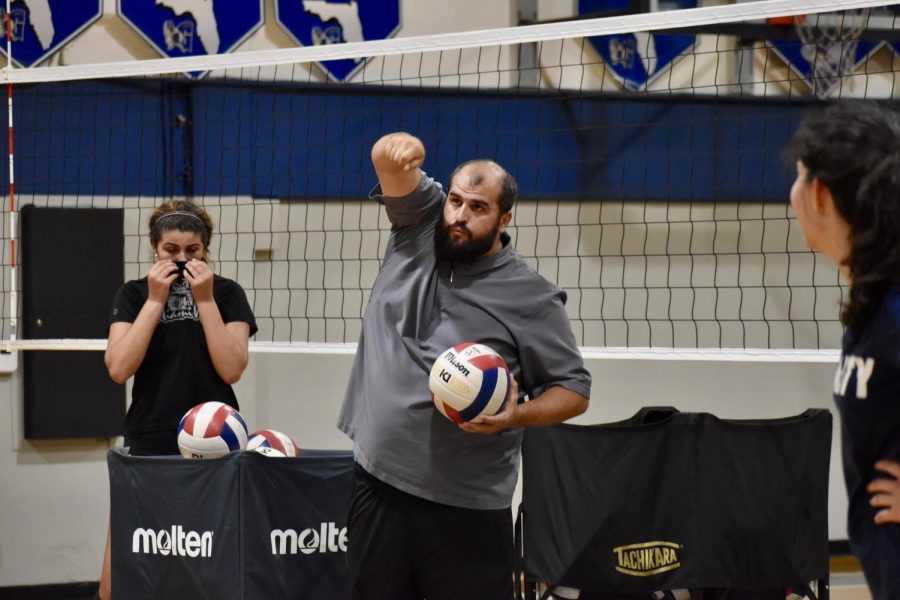 Jen Uccelli
This volleyball season brings a lot of excitement from traveling for tournaments to new practice drills, but most exciting for the team is new coach Emilio Rodriguez. 
Rodriguez played volleyball at the University of Mount Olive in North Carolina, then decided to open his own volleyball travel club called Miami Hype. Since then, he has been a volleyball coach for 15 years, even starting the high school program for girls volleyball at Riviera Preparatory School. 
After six years away from coaching high school-level volleyball, Rodriguez is excited to be back.
"It's different when you represent your high school than when you represent a club. Although they are both exciting, I don't believe there's something more exciting than representing your school and colors," said Rodriguez. "I just wanted to be a part of that again."
Tryouts for the girls volleyball team took place from Aug. 2 until Aug. 6, and practices with the team began the following week. Although practice has only been going on for a short period of time, Rodriguez sees improvement already.
"Slowly but surely we have already started to see some strong progress in adapting and making changes that can obviously put us in a very positive situation to play better," Rodriguez said about his practices. 
Junior Alessandra Genovese has been part of the varsity volleyball program for three years. Genovese has had a different coach each year, but thinks that Rodriguez will be a change maker in establishing a successful volleyball program at the Prep.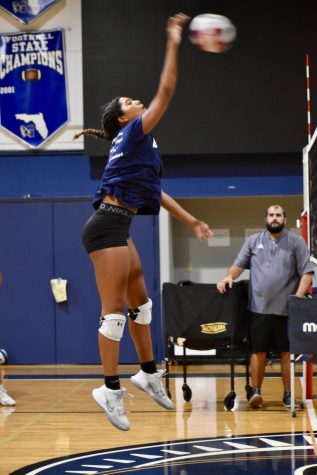 "I think the practices have been so good, especially when we work on the rolling. It helps us pass better and be more coordinated on the court and I think that's very important," Genovese said. "Coach Emilio has taught us many things about how to improve in volleyball in such a short amount of time."
Sophomore Jackie Taylor is joining the varsity program this volleyball season. Although it is Taylor's first year on Varsity, she shares the team's excitement over having a new coach.
"I feel like the practices are very different from the many others I've been a part of. Before with other coaches, we would work mostly on rotations and now we work on being active on the court and being alert," said Taylor. "We work on rotations too with Coach Emilio, but he helps us be able to make a play and keep the ball up on the court." 
The team is excited and hopeful to see their training with Coach Emilio Rodriguez pay off as this season begins.