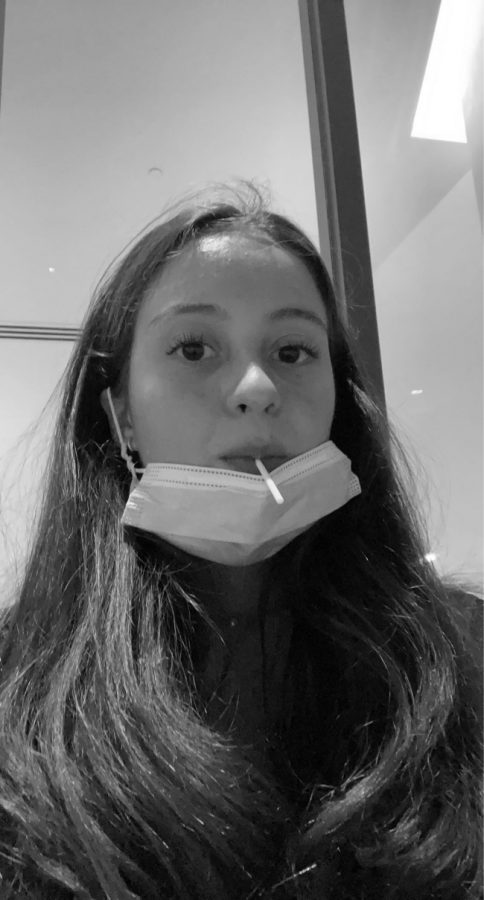 Sophomore Lia Fletcher Crafts a Chill Music Style with Two Released Singles
Sophomore Lia Fletcher has released two single songs, "Far From Reality" in 2020 and "Slippin" featuring sophomore Mateo Acosta-Rubio in 2021.
How would you describe your newest release?
The song, called "Slippin" came out on Friday, Apr. 30 and I'm really excited. It's a collaboration with one of my good friends, Mateo Acosta-Rubio. I made a song with him back in 2019, but we couldn't release it on Spotify because the track wasn't ours and we just put our vocals over it. It was really fun so we decided to do it again, and "Slippin" came out at around the same time that we did it two years ago, and I'm really excited about it. The song is a chill bedroom pop genre, the kind that you can listen to while you're hanging out in your room.
What inspires your music?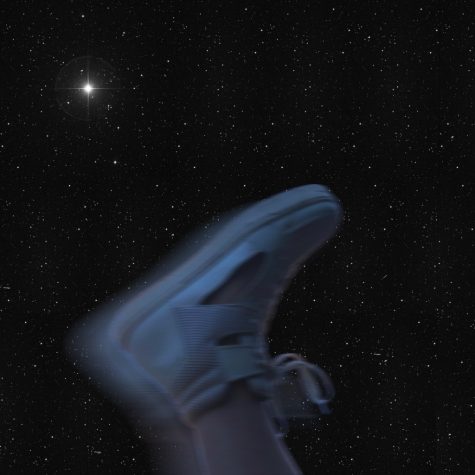 One of the artists that definitely inspires me is SZA. She's an incredible artist, and I really like the way she sings melodies. It's super continuous and she never stops, so she can create a lot of melodies out of one chord progression. The lyrics in "Slippin" were more Mateo's lyrics. He gave me the lyrics and we bounced off of each other from there.
What got you into music in the first place?
I've been singing ever since I was really little. I started music production because one summer when I was eight or nine, I was in Ecuador and super bored, but I had [the music production application] Garage Band downloaded. I messed around with Garage Band and I made songs, but with my voice and didn't use instruments. When I was a freshman, I finally got some production equipment and a microphone, as well as new music software.
How would you describe your brand as a musician and what you want to do in the future?
My brand as a musician is a sweet, chill voice that you can listen to at any time, or especially when you want to relax with friends. For the future, I don't know if I see myself pursuing music full-time, but I still want to have it as a side gig and maybe perform at local places. We'll see what happens.
Do you see music as a creative outlet?
For me, music is a creative outlet and a genuine passion of mine. It's one of my first passions that I've had since I was little. I have a bunch of drafts that I produced during quarantine that I really want to remake and release, so I might come out with an EP sometime in 2022. I love working on music with my friends because I feel like it's another way that you can connect with someone. Mateo is super open to new ideas, and there's something really enjoyable about working on a song with one of my close friends.