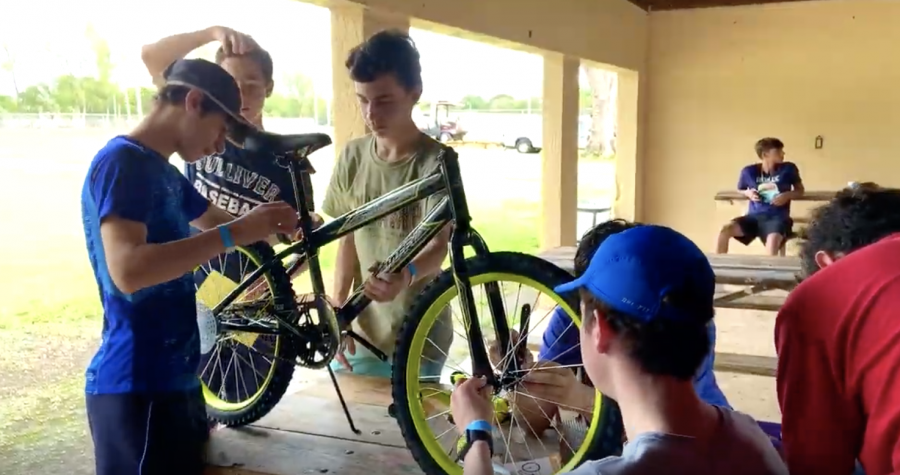 Sophomores combined both team building and charity work at their annual field trip to Tropical Park on Thursday, where they completed outdoor activities and built bicycles for kids. Students agreed that it was a fun way to bond with their classmates and to help the community.
The students worked together with their peers to complete activities like tossing bollos, using long-distance slingshots, and playing cornhole. They then used coins earned from doing the activities to purchase bike parts and assemble them to donate to the Toys for Tots organization, sponsored by the Marines.
"I really enjoyed the bike-building part of it," said sophomore Jason Fieler. "There was also word puzzles, which I enjoy very much." 
After working together to accomplish something greater last Thursday, the sophomore class became ready to face the bigger challenges ahead.