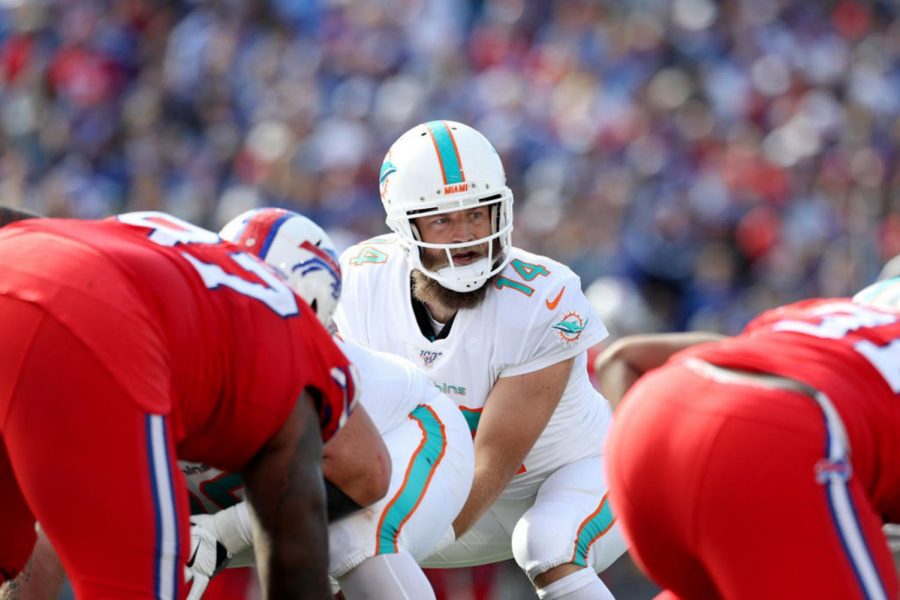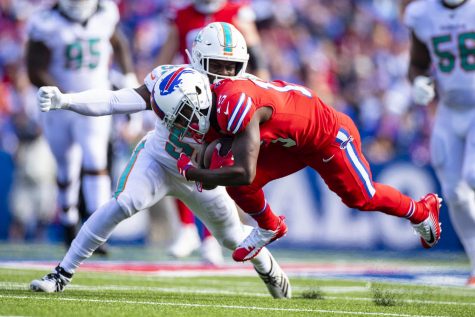 This past Sunday, the now 0-5 Miami Dolphins took on the Buffalo Bills, who have started off the 2019-20 NFL season coming off a strong 5-1 record.
Led by young quarterback, Josh Allen, and veteran running back and former Dolphin Frank Gore, the Bills overwhelmed the Dolphins' defense, with Wide Receiver John Brown leading the way. Brown finished the game with five receptions for 83 yards and he found the endzone once. However, the Dolphins' defense were able to hold Bills quarterback Josh Allen to a mediocre game. Allen only threw for 202 passing yards with two touchdowns.
The expectations for Allen were higher especially when you're playing one of the worst defenses in the NFL. Led by head coach Sean Mcdermott, the Bills yet again extended their impressive record to 5-1, and with a talented roster with the likes of defensive linebacker, Tremaine Edmunds, free safety Jordan Poyer, and cornerback, Tre'davious White, the Dolphins had a very tough time performing against them on offense and defense.
The Dolphins did change their starting quarterback position through Ryan Fitzpatrick, who replaced Josh Rosen on the depth chart, and had a better game than expected. Fitzpatrick threw for 282 yards and threw to wide receiver Devante Parker once for a touchdown. Fitzpatrick only threw one interception. It honestly isn't too farfetched to say he had a good game. He certainly did better on the field in this past game than has in the last two. The Dolphins are ranked 32 out of 32 teams in the NFL, making them the worst team in the league currently, according to nfl.com.  And with the likes of former Dolphins Mincah Fitzpatrick going to the Pittsburgh Steelers, and Kenny Stills going to the Houston Texans, it will be very hard for the Dolphins to cope with the extremity of those losses.
There is little to no hope unfortunately for Miami. The loyal fans that made the trip to New Era Field saw some progress being made on the field by their hometown team. If the last five Sundays have taught us anything, it is that it will be a very long 17 weeks for the struggling Miami Dolphins.