Freebee gives Pinecrest citizens convenient ride around town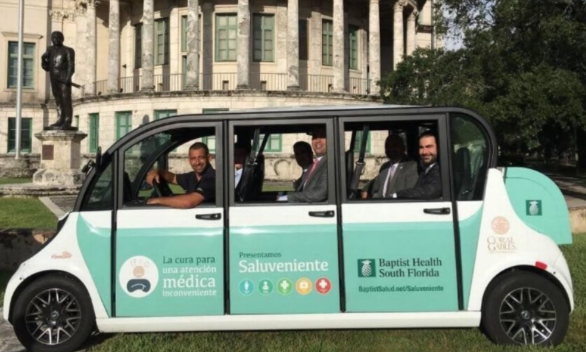 Freebee has just been introduced to the Village of Pinecrest. As the name states, Freebee is totally free and is a ride app just like the better-known Uber.
With its boundaries, the car can only go to 25 mph and has area limits. You may request to put your favorite artists, and music genres and when a Freebee is ordered all from the app, they will play music of your choice. Freebee also offers many deals to local not so well known business in Pinecrest, such as 15% off at Phenomenom Nitrogen Ice Cream & Bake Shop as well as many others deals.
Freebee is a great service for students that need to go places and don't have a ride, with all expenses paid by the Village Pinecrest you may enjoy a nice ride for free around town. Freebee is not only available in Pinecrest, but also accessible in other places around the South Florida area such as Coconut Grove, Coral Gables, Doral, Fort Lauderdale, Key Biscayne, Islamorada, Miami, Miami Beach and Miami Lakes.
You may request a ride any time within its operation time, Pinecrest location is open from 7am- 7pm Mondays through Friday, and 10am-10pm Saturday.
Freebee is changing the way people can get around in South Florida, and it's not only free but it is also a more ecologically way of transportation. With eco-friendly cars that are electrically charged, it is another little change people can do, for a greener world.
For a free ride, just download the app, log in, request a ride and enjoy going around town knowing you are saving your bank account and the environment.
About the Writer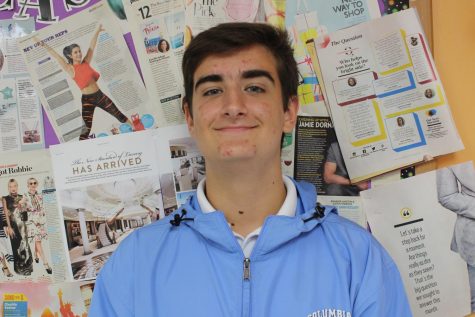 Pedro Schmeil, Video Editor and staff writer
I'm Pedro Schmeil, I'm from brazil and this is my second year on staff. I always enjoyed writing and I though Newspaper was the place for me. I'm...