Fire devastates Notre Dame Cathedral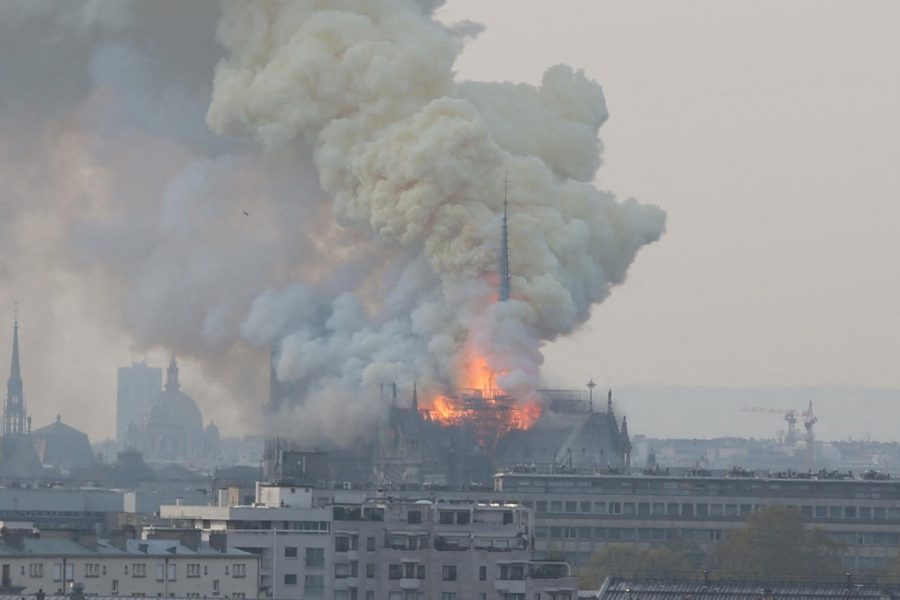 At around 18:50 local time in Paris, a fire broke out at the Notre Dame Cathedral and within minutes, pictures were being shared on social media to make people aware of the event. It took less than an hour for a fire to spread from the attic of the Notre–Dame cathedral in Paris, race across the wooden rooftop .
According to www.cnn.com, moments before the fire started, there was a mass being celebrated at the cathedral. An alarm went off and as visitors exited the church, while others stayed behind thinking it was just a drill. Notre Dame has been around since the 12th century, surviving wars and many other attacks. The cause is still unknown, and an investigation was opened into the disaster.
People joined outside the cathedral, singing and praying in many different languages, as 400 firefighters tried to contain the fire. French President Emmanuel Macron announced that starting Tuesday, an international fundraiser campaign will launch to rebuild the cathedral.
"I'm telling you all tonight — we will rebuild this cathedral together. This is probably part of the French destiny. And we will do it in the next years. Starting tomorrow, a national donation scheme will be started that will extend beyond our borders," Macron said.
   While no deaths have been reported the lost of many pieces of art and word history was destroyed. The cathedral was in the process of getting renovated when the fire broke out, and the main focus for repairs was on the church's spiral, which later collapsed due to the fire.
France is in grief, but are looking to turn around and get back stronger, and the cathedral that is now partially destroyed, hopes to someday be on its feet once again.
About the Writer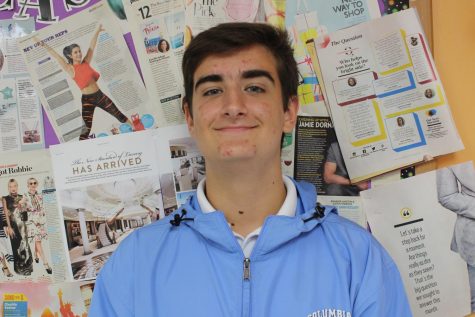 Pedro Schmeil, Video Editor and staff writer
I'm Pedro Schmeil, I'm from brazil and this is my second year on staff. I always enjoyed writing and I though Newspaper was the place for me. I'm...