Kneeling for change and Nike's bold move to back Kaepernick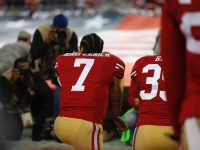 When Nike endorsed Colin Kaepernick as its feature athlete for the brand's 30th anniversary, it enhanced the discussion on the former NFL quarterback's decision to kneel during the playing of the National Anthem before NFL games, which sparked a larger movement. Nike saw strong approval from some customers, but fierce resentment from others since the move. This choice on Nike's part caused a clear divide. LeBron James, who Nike endorsed for over a decade, supported the decision, while President Trump chimed in via Twitter in opposition, asking "What was Nike thinking?"
Nike's decision to endorse Kaepernick showed courage from a company that was already an empire in its industry. It wasn't a decision that the company has to make. Now, their decision to back a man who has become a symbol for peaceful protest on this issue glows brightly on a company that hasn't taken a political step like this before. I'm one of many Nike and Colin Kaepernick supporters who gained a serious level of respect after the risk that the company took. Nike must have anticipated pushback from customers, but realized that the payoff of support would be larger, which is admirable.
Kaepernick's decision to kneel during the National Anthem in a protest of police brutality and racial injustice, stirred a debate strong enough to keep all 32 NFL General Managers away from signing him to a contract; something that was stunning to me and to much of the league, considering that this guy lead a team to the Super Bowl just a few years ago. Those against Kaepernick's form of protest argued that it disrespected our nation's flag.
Kaepernick's first Nike Ad, "Dream Crazy", racked up over 26 million views on Nike's YouTube account. There's no doubt that once Nike took a side politically, an increase in attention, and I'd argue support, of the company occurred. It added fuel to an already divided discussion when a corporation as big as Nike endorsed someone as controversial as Kaepernick. Now, many either love or hate the company. Many owners of Nike apparel posted videos on social media of them burning the company's apparel.
The decision by Nike to back Kaepernick was a bold and brave move, considering the criticism that the athlete received — from an average person to the president of the United States. For a company as big as Nike to make this move is a step in the right direction for this country.
About the Writer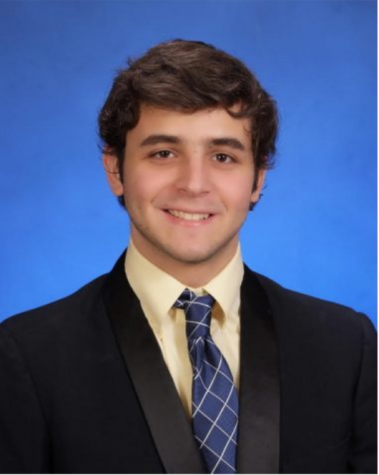 Zachary Letson, Editor in Chief
As a member of the staff for three years, my passion for a journalism career has blossomed over time. With the help of my advisor and peers, I've become...